This project was possible thanks to Asociatia Informală a Vocilor pentru Incluziune (Informal Association of Voices for Inclusion) and Iulia Dromereschi. It envisaged a strong focus on active involvement of adolescents and young people from four peripheral districts of the Romanian capital - Bucharest (without or with difficult access to the cultural and welfare centres), paired with strong civic action/civic (re)presentation, achieved by creating and producing journalistic materials (10 youngsters/area).
All in all, the project's team wanted to integrate the young reporters in the already existing editing mechanisms and offer them a chance to access all the workshops and bootcamps that they organize on a regular basis, as well as to more tailored, personalized workshops. Youngsters would effectively publish their materials both online and in the form of fanzines distributed in the neighbourhoods and beyond.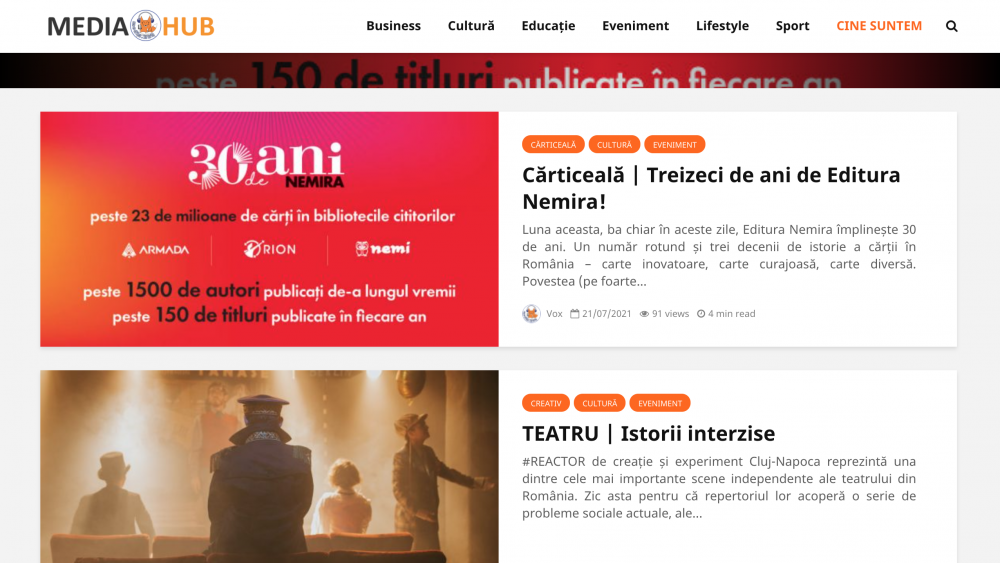 As a result, a new, amazing website called Media Hub was created, showcasing stories from 3 neighbourhoods, which the team eventually reached during this pilot: http://mhub.aiviong.ro/?s=povestiri. The website is going strong up to this day, being regularly updated with stories, photos and illustrations. Some materials in printed form were also produced as a newspaper (zine), which was distributed free of charge in the three neighborhoods, especially amongst the small business owners, but also at public libraries.
The preparation, writing, editing and illustration of audiovisual materials provided meaningful work for 11 people, and the materials produced are still being read by thousands of people online and offline. Project's inclusivity and diversity was ensured by making sure that the target audience was represented by people from, often very different areas of the capital.