Election interference deprives people in target countries of their right to have a say in ruling their country through freely elected representatives. Adversaries see election meddling as an opportunity to weaken their perceived enemies, delegitimize democracies, and create chaos and uncertainty in target societies.
In view of this, protecting the integrity of electoral processes is critical to maintaining public trust in democratic processes. Hostile actors do not use a universal template for election meddling; every case is different and involves a unique combination of methods in line with the adversaries' objectives and the specific context and vulnerabilities of the target country.
We would like to invite you to an insightful online session which aims to overview the key election meddling techniques and tactics documented in various European countries. During the webinar, we are going to discuss and show you some best practices for how states and their citizens can detect election-related disinformation and protect national elections from foreign interference attempts.
WHO IS THE WEBINAR FOR?
Everyone: activists, journalists, leaders of organizations—whether you're interested in disinformation or new to the topic and want to understand better the mechanisms behind disinformation targeting the election process, this session is for you!
WHAT WILL BE THE KEY TAKE-AWAYS?
A better understanding of the key objectives of foreign election meddling and what the adversaries are trying to achieve by their interference.

Knowledge of the most common techniques and methods used by threat actors for meddling in various European elections to affect the voters' preferences, manipulate the voting process, or undermine the legitimacy of the elections.

Grasp of best practices and measures the states and civil society should implement to protect the elections from external threats.
PRACTICAL INFO
🗓️ The webinar will take place on Thursday, 5th of October, at 3:30 p.m. CET.
⏲️ The session will be 60 minutes long, with a Q&A round at the end.
🔗 You can register here:WHO WILL LEAD THE SESSION?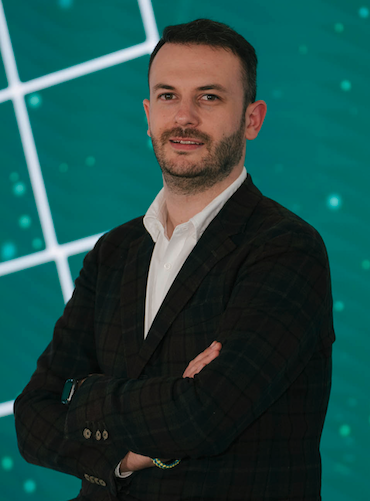 Givi Gigitashvili is an Open-Source Analyst and Research Associate at the Atlantic Council's Digital Forensic Research Lab (DFRLab), where he investigates influence operations, social media manipulation, and computational propaganda campaigns in Eastern Europe and the South Caucasus. Givi's ongoing work in Poland entails monitoring the Polish information space and exposing foreign influence attempts in the upcoming elections, as well as explaining the intended impact of foreign information operations and the identified tactics, techniques, and procedures (TTPs) used by the foreign adversaries.